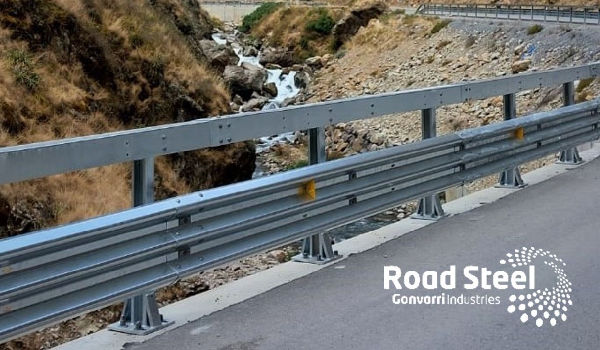 October 27, 2021
Road Steel completes the project of "Improvement, rehabilitation and conservation by levels of service and operation of the roadway corridor: Lima – Canta – Huayllay – Dv Cochamarca – Emp. PE 3N", in Peru
---
Road Steel has completed the project of "Improvement, rehabilitation and conservation by levels of service and operation of the roadway corridor: Lima – Canta – Huayllay – Dv Cochamarca – Emp. PE 3N", section Canta – Cullhuay, Peru.
When a vehicle impacts a bridge parapet, loads appear that are transmitted to the bridge deck. These loads can be critical for the bridge remaining undamaged and/or for the guarantee of a proper performance of vehicle restraint system.
According to the European Norm EN 1317-1, details of these maximum forces must be provided by the manufacturer and shall correspond to those generated by the ultimate failure of the system in the event of any possible impact, being normally greater than those that may have been measured during crash tests.
The standard UNE 135 127-1 (2021) "Road restraint systems. Methods of measurement for loads transmitted by vehicle parapets to structures" defines a test procedure to obtain the maximum transmissible loads in the event of a vehicular impact.